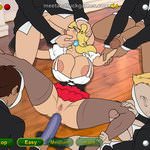 Flash game by meet and fuck about Daisy, who invited their "girlfriends" from Nintendo for the Halloween celebration. Girls unsuspectingly came to have fun not knowing that it's a trap Daisy had prepared for them...
Russian version and the English version!
This online game is restored!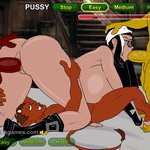 Sex game Hellbound Boobies by meet and fuck about demons and monsters. Sexy Tilda the demon hunter, which in the past was a member of one of the biker groups. All these bikers, was killed by one of the bloodthirsty and powerful demon, and now she wants revenge...
Added Russian version game!