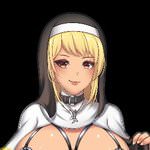 The wealthy, merchant city of Tyrmidon is known far and wide for its wares. Practically anything one desires may be found somewhere within its walls. The finest silks of the East, exotic spices, powerful drugs and aphrodisiacs, weapons of war, intricate gold inlay and metalwork...even iron, the fabled sky-metal, now smelted true and pure from ore dug deep out of the ground and made into a gleaming silvery ingot, the like of which no one has seen before.
But, Tyrmidon is at a crossroads. Though there is no outward, apparent conflict, nevertheless the tension is often palpable, especially when the Church is involved.
In Tyrmidon, sex is good and acceptable. Pure love between spouses, between master and slave, and even between lover and a woman of pleasure at the local brothel, is divinely sanctioned. Love between different species, such as human and elf, is highly frowned upon. Pleasure sought through forbidden means, such as through the ancient magics of the old gods or the creatures of the night, is punishable in some cases by castration, in others by forfeiture of property, and in extreme circumstances by expulsion from the city.
Nevertheless, the ancient gods and goddesses are still honored in secret, even among members of the Church itself. The fertility rites are still remembered, practiced where the prying eyes of the Church cannot find them out.
Into this seething mix, you have been cast. What will you do? Will you control your natural urges and live according to the dictates of the Church? Or will you explore the hidden, the secret, the forbidden?
Dear visitor, You went to the site as an unregistered user. We recommend You register!
Other news: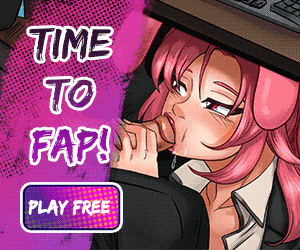 | | |
| --- | --- |
| | Information |

Members of Guests cannot leave comments.