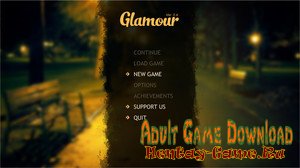 Info:
Main character Kate lived her whole life in a small rural town with her older sister, brother, father and her strict Christian mother. But one day her family falls apart, her father leaves, and her older sister moves out to the big city.
Kate is 18, she recently graduated high school and it's time to look for a higher education. Her older sister Julia invites her to move in with her and apply to the same experimental college she's attending herself. The college is free, but it has very, em, unique take on education. Kate accepts Julia's offer and is hoping to start a better life in a new place. But maybe her life won't be as glamourous as she hopes it to be…
Version 0.18:
The latest update is all about college rules. Most of it is new mechanics, but there's some new content, too. We've already talked about most of the work on this update in previous posts, so parts of this post might sound familiar to you. Overall we've managed to do even more than we planned, at the cost of a slight delay and fewer posts. But just because we might be less active on Patreon or don't update our Trello page doesn't mean we're not working on the game. We hope you appreciate all the content we've put in this update.
Anyway, here's 0.18 change log:
The important part is we finally implemented tracking and changing college rules, and the related UI. Both tabs now work as intended and show all relative information. If you've completed 0.17, then the college committee quest will have a new step telling you to check out the college website. Looking into it will lead to Kate learning she doesn't have access to one particular rule set. The rest should be self explanatory. Once Nicolas grants Kate the access she wants, she'll be able to change all the rules. In the current version of the game Veronica is the only committee member whose vote you can change, so for now everyone but her will always vote yes for everything. Because of that—for now—the voting will only take three days instead of five to save some time. Kate will have to win a wish at the poker game to change Veronica's vote. In the future there will be way more options to change votes for all committee members.
Physical punishments in the principal's office. You've already seen this in 0.17 when students were wearing clothes. Now you'll be able to change the rules so students will have to be without pants/skirts, without underwear, or naked.
Punishments in class. If students are misbehaving during the lesson, then teachers can punish them right there and now. If Sophie doesn't owe a punishment for not doing her homework and she doesn't have to go to the principal's office at 14:00, she might agree to be punished in the class along with Kate. This functionality allows for other students to be punished too, but we don't have any events with them yet. This rule will have several stages too. Fully clothed, without pants/skirt, with no underwear. Future versions will have more punishments.
Medical checkups. Every Monday, after PE or swimming class, students will line up in front of a medical office and wait until Zoe calls them in. According to the college rule from 0.17, girls and guys will have separated checkups. One group will go before the other (the order changes every week). The students will be fully clothed. Kate will be able to change this rule in several steps: students wear underwear, mixed checkups (guys and girls wait together), and naked checkups.
Remember how Kate took some experimental pills for Zoe? They will finally have side effects. For now Kate will "black out" and wake up in a compromising situation. Oscar path will be centered around submission/domination, the rest of the characters will have options depending on their romantic (or not so romantic) progress with Kate. Don't worry, everything is one hundred percent consensual and Kate will be able to put the brakes before things will go too far if that's what she wants.
As we've already mentioned before, we completely reworked NPC behavior in college. You will now have much easier time catching a teacher if you want to talk to them. Students have changes in their behavior too. They can get together right before class or a uniform checkup instead of materializing out of thin air. They now actually check the schedule to see if they're supposed to go to the class, change in the locker room, go to the pool, wait for the next lesson, etc. The game now technically has swimming lessons, but for now it don't have any events so students just waste their time waiting for the class to end (just like in real life! Have I done this joke before? I feel like I've already said it last time. Oh well).
The most important part is students check the schedule before inviting Kate to the cafe. Instead of asking Kate to meet around 11:05, students now remember about PE class, check if there's a medical checkup, or if someone's getting punished later in the day. They will also wait for Kate just outside of college instead of the hall from now on, so keep it in mind.
The game got a new location - women's restroom. Kate can now put on/take off her panties in there if she has any with her. Taking off panties before the uniform checkup will eventually help Kate to get into the cheerleading squad. The game now tells if Kate is wearing panties on her profile page.
The game now has uniform checkups, once every couple of days. If Kate isn't in the main hall right before the checkup, someone will come looking for her. Kate can refuse to go to the checkup. Kate can also go see the checkup and leave, but Karen will probably notice this.
There's a slight change in the wardrobe. There's no underwear menu now, since it didn't really have a lot of options. At some point Kate will get an option to not wear panties to college. Obviously, if Kate goes commando, she won't be able to change her mind and put her panties on since she won't have any on her person. The option to stop wearing panties to college will become available after a certain progress in cheerleading quest.
We reworked the NPC Mapping menu, but in English the menu is the only thing we've changed, the text has stayed the same. Translator's note: Dark sprung this rework on me the same day he gave me new text to translate, so I didn't have time to do both. It will have to wait for the next patch. Stay tuned for more exciting news about NPC Mapping in the future!
Fix for version 0.18:
https://mega.nz/#!MLRQAIbZ!BZTUCRazgtLV7ySHgQOst-DW1gNC8BX9cU8fIbVhZr4
Date: 26.10.2019
Language: English, Russian
Version: 0.18
Censored: No
Size: 2800 mb
Tags: Unity-3D, Date-Sim, Erotic Adventure, Female Protagonist, Small Tits, Beautiful Ass, All Sex, Erotic Content, Masturbation, Lesbian, Corruption, Voyeur
screenshot:
Download links:
Key tags:
Unity-3D
,
Date-Sim
,
Erotic Adventure
,
Female Protagonist
,
Small Tits
,
Beautiful Ass
,
Erotic Content
,
Masturbation
,
Lesbian
,
Corruption
,
Voyeur
Dear visitor, You went to the site as an unregistered user. We recommend You register!
Other news: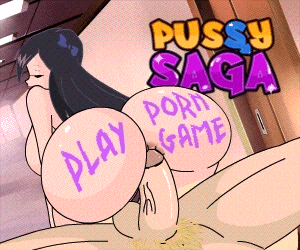 | | |
| --- | --- |
| | Information |

Members of Guests cannot leave comments.