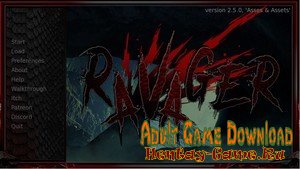 Info:
We all know the story: Hero emerges from humble beginnings, slays the tyrannical dragon, and ushers in a new era of peace and prosperity. But here, it's the other way around. Ravager is a game where you play a young dragon, determined to reclaim their birthright. To do so, you will need to build your power, ally with dark forces, evade justice, and whet your bestial appetites. The game currently spans the first three chapters of the story: from your birth to your confrontation with the Regent's huntress. It has a nonlinear plot, with many significant choices to make (and fun to have) along the way.​
Version 4.0.0:
Dev Notes
It's finally here!
This is the first release of Act IV. Those of you who have been around since the first release of Act III will know that this is really the tip of the iceberg. A rather large tip, but hey. If you're thirsty for more, and want to see what's on its way, check out my public Patreon posts.
MVPs for this build are Tosk, who stepped in to help a lot with the code; Poghwg, who helped me with all the audio cutting; and not least Mattrex and Var, who each wrote tens of thousands of words of content for Act IV. If you enjoyed their contributions, let them know on Discord.
Features
Plot: main storyline progressed to include the majority of Act IV. The game will end when you decide to launch your attack on the capital, which will be covered in a future release.
Conquest: you can conquer the convent, swamps, wildlands, Bastion, Gutter's Cove, and Coldreach. You may choose how to approach each battle, and subsequently decide the inhabitants' fates. Later versions will also allow you to conquer the countryside, forest, and peaks (collab with Mattrex & Var).
Best Waifus: you may choose a consort to spend their time with you in your chambers. They will provide new scenes, skits, and dialogue. You can currently choose between Heloise, Marie-Anne, and Mina. Later versions will expand your choices considerably (collab with Mattrex).
Gallery: you can replay scenes that you've experienced. A fresh playthrough is required to unlock this feature (designed by Tosk).
Performance: graphical errors during animations have been drastically reduced (with support from Tosk).
Quest: in Act IV, you may save Cuchilla from possession by the wisps (Dreamweaver choice, collab with Mattrex).
Scene: a variant scene for Mina's rent, if she is your waifu.
Captive: It's time for Malice to be born (collab with Mattrex).
Captive: If you part on good terms with Mina, but lair outside the mine, you can find her again elsewhere in the world.
Captive: Darja will ask you your name after you ask hers.
Dynamic: Marie-Anne pays Valzira a visit (collab with Alduranissys).
Fate: Issa can be given to the wolfmen (collab with MayaFae).
Fate: Maelys can be given to the proteans (collab with Sihildar34).
Fate: a followup scene for Mina and the wolf tribe (collab with Silihdar34).
Fate: a followup scene for Chanwe and the mercenaries (collab with Silihdar34).
Art: Maelys's compromise (Lubbio).
Art: Enid's gift (Lubbio).
Art: Chanwe's first theology lesson (Lubbio).
Art: Chanwe's second theology lession (Lubbio).
Art: Darja and Cuchilla make the dragon a sandwich (Lubbio).
Art: Naho's defeat, remastered, plus indoor edition (Lubbio).
Art: Cuchilla's night visit, remastered, plus indoor edition (Lubbio).
Art: Mina's fresh produce, remastered, plus indoor edition (Lubbio).
Art: Chia's service, remastered (Lubbio).
Art: Enid's character art, pregnant variant (Vira).
Art: Mina's character art, nude variant (Vira).
Art: Heloise's character art, pregnant variant (Vira).
Art: Malice's character art, snake babby variant (Vira).
Art: new emote portraits for Cuchilla, Enid, Heloise, Issa, Naho, and Rhyll (Vira).
Animation: A new animated scene, Mina's mercenary encounter (three variants, Amon Ra).
Animation: Malice, Enid, Issa, and corrupted Heloise's character idles (Amon Ra).
Voice: Malice's introduction, completed (Sunset Sofia).
Voice: Cuchilla's drinks with Darja, bet, and promotion (Dr Sodomite Herr).
Voice: Mina's sweetened deal, unhappy captive interactions, and cowed service (Mariana Montague).
Voice: Heloise's assistance with experiments, sacrifice, and one path through her time to talk (Keta).
Voice: Zizeryx's reveal, and infernal entertainment (Jezebeth).
Voice: Valzira's capture, captive dialogue, captive scenes, and visit by Marie-Anne (Jezebeth).
Voice: Issa's initial interactions extended, punishment, demonstration, and full captive dialogue (MayaFae).
Voice: Maelys's introduction, confrontation, plowing, return, and showdown (Ilhana).
BG: the realm map is now labelled. I'm still not quite happy with it yet, but it's better.
Sound: Malice's suite (MayaFae).
Sound: new ambience for the campfire, altar, inferno, laboratory, dungeon, town, and street chase (Mortalitech).
Sound: improved ambience for the forest and swamp (Mortalitech).
Sound: a greater variety of dragon noises and gory sound effects (Mortalitech).
Tweaks
During Act IV, your hordes' morale is shown on the Status screen.
The first play of horde followup scenes will be prioritised (thanks to Tosk).
Hordes, and consorts that have randomised introductions will not roll the same introduction twice in a row (thanks to Tosk).
Issa will only get up to one flavour of shenanigans each night.
The sound balance on the infernal themes has been adjusted.
Chanwe's emotes and animations have been extended.
Valzira's emotes and animations are more consistent.
New Power Fantasy playthroughs will feature new stat descriptors.
The Ravager High dream will only play if you've met all of its cast.
Fixes
The Ambient sound slider is hooked up to the right audio channels.
Disagreements between voice and text have been ironed out (with support from Tosk).
Assorted text and stage direction improvements.
And every one of the (many) bugs found in our playtesting saga. Thank you, playtesters!
Walkthrough:
https://docs.google.com/document/d/1ul8MR2J9JeOAT3FKGZd_RZFtTj79eQaYipI2ZdLa0Ts/preview?pru=AAABdKDx-sk*cG7v4GcjSXRPFhxTQFkaGQ
Date: 10.09.2020
Language: English
Version: 4.0.0
Censored: No
Size: 812 mb
Tags: Ren'py, 2DCG, Erotic Adventure, Male Protagonist, Sexy Girls, Small Tits, Beautiful Ass, All Sex, Blowjob, Anal, Doggystyle, Hardcore Sex, Forced, Humiliation, Seduction, Futa on Female, Violation, Pregnancy, Monsters, Fantasy, Tentacles
screenshot:
Download links:
Dear visitor, You went to the site as an unregistered user. We recommend You register!
Other news: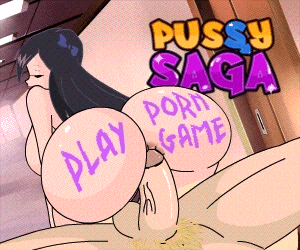 | | |
| --- | --- |
| | Information |

Members of Guests cannot leave comments.