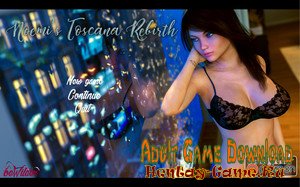 Info: Our heroine Noemi (call her Noe, everyone else does) is the only child of an Italian (Florentine) immigrant to the USA, who is also a self made entrepreneur and chef. She runs her own restaurant in a small neighbourhood in suburban Philadelphia with her fiancé Brad and her long-term waitresses, who are like sisters to her. Life has been good to her… too good. It all comes crashing down around her when her father is sent to an early grave and his secret debts come to light. As his only heir, they become Noe's and just like that she is under a burden of a 6-figure payment. That's not her only problem however as the biggest chain restaurant in town opens its dozenth location just across the street. She learns first hand how cut throat the food business can be at the hands of Mr. Baines and his chain "Salvatore's Deli".
Noe shows us just how hard it is to fight off crushing debt and a lecherous, treacherous rival restaurateur all while trying to keep her dream shop open. She's by no means alone however as her eternally optimistic fiancé, a trio of trainee waitresses (Kriem, Frankie and Kelsey), and her last remaining regular, the grizzled ex-cop 'Old Roy' all back her up in the head-to-head with the world. Will she make it to her long awaited wedding day? And will she be the same person as she was when all this began? That's up to you now, isn't it!? C'mon by 'Little Toscana' and see what we're serving up!"​

v0.18
- Content
⦁ 3 Full Scenes (for 79 Total).
⦁ 63 New Scene Rendered CGs (for 1177 Total)
⦁ Added 15 new days to the playable game time for True Mode (now up until the start of Day 299 / Month 10 Day 30 - Saturday)
⦁ 18 Completely New Gameplay Rendered CGs (for 218 Total)
- 12 New Outcomes for the Restaurant Manager section, 1 Lv1 set for each girl in Promo (Proactive/Attack Sal), and 1 Lv3 set for both Waitressing (second set) and Entertainment (debut set), again for all girls. That's 3 each for Noe, Kriem, Frankie and Kelsey once again. See the Nerve UI on Sal's side of the street for unlocking details on these and all job sets.
- 6 New Team Bonding Outcomes for the Downtime section, once again 1 each for Yoga (Kelsey's Competitive) Park (Kriem's Open Mind), Poker (Kriem's Competitive), TV Binge (Frankie's Open Mind), Visiting (Frankie's Romance) and Car Washing (Kelsey's Romance). These Outcomes bring all of these activities' chains, and every currently available activity + mode to their 4th links.
⦁ ~23,500 New Words of Text and Dialogue
- Features
⦁ Continuation of the Sal arc, it's third time as the major focus and the fourth arc to be majorly developed, now up to 11 scenes total and growing. These scenes are now split over 2 distinct and mutually exclusive paths, meaning two paths of 10 scenes each (9 in common). From here, these paths will further diverge with time.
⦁ The pick-up and continuation of Frankie's arc as it becomes the secondary focus. This side character's personal story arc now reaches a 3rd scene as we begin to build out world and people around Noemi, as well as the tactical gameplay more with new content incentives.
Reminder! To unlock Frankie arc scenes you must use her to earn her own tips via the Waitress task during the Restaurant Manager sections!
⦁ Expansion of the Restaurant Manager section with new gameplays, including the first set of unlockable Lv3's for the Entertainment job. These outcomes are a new level of booster, with better tip bonuses and more stress reduction possible. Best of all, they are sexier to see, and the sexiest of the Entertain tasks attainable so far! Also included are the second (and so far final) Lv3 set of Waitress tasks as well, meaning higher tip days are even more likely (as much as 33% chance per day once unlocked!). Also added are new Lv1 Promo task outcomes for attacking Sal, unlocked on game start. The Nerve Unlock UI has been updated to reflect these updates.
⦁ A completely rebuilt game core to handle the storage, loading, and display of CG images (both Scene CG and Gameplay Outcomes) to pre-empt a now known bug within the Unity Engine that affects games of 4 GBs or more. This means CGs are more dynamically loaded as the game is running, which in turn may mean some longer load times in some cases. Please understand just how important and deep reaching this change is, and so we may experience growing pains with the next few versions. Better it's done now than later when it's forces on us however.
- Community Feedback
⦁ A further rebalanced game from top to bottom, using first hand play experience and players feedback both. We've made a number of small tweaks and changes for this version, the most notable of which are focused around the Entertain daily task. As of now:
- Each point in Open Mind now adds +$1 to the day's tips to a max for 20 points, on top of each outcome's range of gains for the day. This is up form +$1 for every 2 points, making it x2 an effective bonus, as well as making each and every point upgrade in a girl's Open Mind worth something at last. Stress Point reduction is untouched a -1 Stress for each other working girl per 4 points of Open Mind.
- The ranges of Stress Relief for Entertain outcomes for both Reactive Fails (Defending a non-existent trap) and for Sal's Trap hits have both been reduced to better balance their effects as they were too liberal compared to Good Outcomes.
⦁ We've updated the previous version's headline scene "Let's Make a Deal" (Sal's Scene #9) with improved texts, both to fix typos and improve some elements of phrasing and description. All-in-all we've updated several dozen nodes in part or fully for a better scene. Thanks to Zhuang Zi Hu Die for the help with this.
⦁ We've fixed a small but slightly annoying issue in the Day Planner where the button label was too short on some screen sizes, making the text wrap the last letter below the button itself. This small touch should better reflect a more professional product now. Please let us know if it persists, won't you? Thanks to Art for reporting this!
⦁ As always, we've taken more passes on scenes to update and fix typos sent in by players. We've fixed anther scene or two of mismatched portraits for Noe's tank top vs bolero in the early game. Thanks for the notice to a number guys and gals!
⦁ We've updated a Frankie promo (Proactive Good #1) outcome to reflect the correct outfit portrait.
- Known Issues
⦁ There is an issue with Mac OS's Catalina which is not addressable by us on the developer side, but can be worked around on the user's end. "Problem is specifically with the guardian system that won't let un-noterized applications run on Catalina. The solution is to chmod -R 777 "/appdirectory/" from the terminal as the application did not have the executable flag set. (Example: chmod -R 777 ~/Desktop/NoemisToscanaRebirth_v0_17_Mac). After this guardian catches it and control clicking on the app lets it be opened." Repeat: Then you've got to CONTROL+Click (not double click like normal). That should allow the app package to run, if not, please tell us!
⦁ A few versions ago, we altered the way in which Repeat scenes are found and loaded in the Downtime section, as we eliminated a bug that allowed the game to skip over the next outcome in the activity chain if you already met the conditions for later ones. This means now players will see them in order as they should, however it may also mean that occasionally you will see the current repeatable 1 extra time more than needed if you increase the corresponding stats via scenes. It is a minor nuisance, but one we will look to correct in the future. For now, you may see a handful of repeatable 2-3 times instead of 1-2, rather than skip any.

Date: 24.04.2022
Language: English
Version: 0.18
Censored: No
Size: 2447 mb
Tags: Unity-3D, Simulator, Erotic Adventure, Female Protagonist, Big Tits, Big Ass, Hardcore Sex, Erotic Content, Seduction, Masturbation, Blackmailing, Masturbation, Cheating, Netorare, Corruption, Voyeur
screenshot:

Download links:
Key tags:
Unity-3D
,
Simulator
,
Erotic Adventure
,
Female Protagonist
,
Big Tits
,
Big Ass
,
Erotic Content
,
Seduction
,
Masturbation
,
Blackmailing
,
Masturbation
,
Che
Dear visitor, You went to the site as an unregistered user. We recommend You register!
Other news: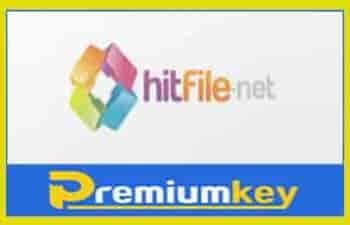 | | |
| --- | --- |
| | Information |

Members of Guests cannot leave comments.