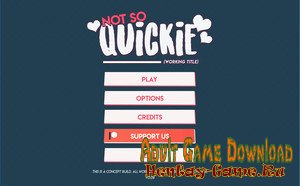 Info: From the Oppai Games series Quickie and working title "NotSoQuickie" in A Love Hotel Stories you take charge of the management of your parents' hotel and its transformation into a "Love Hotel", making it profitable.​

Version 0.11:
New Story Event: Satomi Heart 3
Satomi's Heart 3 story event is now available and can be triggered by returning Satomi's notebook during the evening. This story event includes a number of new h-scenes.
Quickie Love Hotel Overhaul
Quickie Love Hotel has gone through a much needed design overhaul. We're still not 100% happy with it yet (as it currently doesn't feel like it's fully integrated well with the rest of the game), but we feel these changes are a good step in the right direction. Including more main story content with the Quickie Love Hotel might solve this, but is something we'll be focusing more on over the next few builds.
New Feature: Quickie Love Hotel Invites
Part of the Quickie Love Hotel design overhaul is the introduction of the Invite mechanic. When you're intimate with a Quickie girl (which happens at the end of Satomi's Heart 3 story event), you can invite them to spend time with you in one of the hotel rooms. These scenes should feel very similar to the smaller Quickies we've made in the past and includse an h-scene themed to the room you're in.
STORY UPDATES
Added Satomi's Heart 3 story event (including a number of h-scenes).
Added two new Satomi Invite story events in Quickie Love Hotel that play similarly to previous Quickie games (explained below under Invite).
Added a close up shot of Satomi's dropped books in Satomi's Heart 2 story event.
Both Satomi and Sara introduction events now unlock a Quickie Love Hotel room.
Yusei's introduction now plays the Quickie Love Hotel tutorial. (We'll be updating this tutorial to be more interactive in a future build.)
Moved cameras slightly during cutscenes to make room for the new conversation UI.
Made Satomi stutter less frequently.
QUICKIE LOVE HOTEL UPDATES
New Feature: Services.
Services upgrade your hotel, increasing income opportunities.
New Feature: Tips.
Guests tip on their way out of the hotel, gaining you extra money when managing the hotel.
Number of tips you gain and the tip amount can be upgraded from the Services menu.
Clicking on guests while they're in a room will increase their tip and reduce the time they stay in the room.
New Feature: Invites.
When you're intimate with one of the Quickie girls, you can invite them to spend time with you in a hotel room. Spending time starts a story moment with the girl (played similarly to previous Quickies), along with an h-scene themed to the room.
Added Satomi Invites for Emperor and Maid & Master rooms.
We'll be adding more Invites in future builds.
Added new single rooms: Office, Otaku, Hospital, Library and Sports.
Added new double rooms: Maid & Master and Valentines.
Added roof and wall tiles.
Changed the cost of all rooms and services (will be updated again when we have more content).
Added camera zoom using mouse wheel.
Changed the camera viewing angle.
Removed Maintenance stat and build time requirements for rooms.
Removed Marketing menu.
Hotel money is now earned daily. Daily income is calculated by the hotel's Popularity multiplied by the Daily rate.
GENERAL UPDATES
New Feature: Relationship points (functionality).
Picking the best answers during heart events now provide relationship points. When you've reached enough points, you'll unlock the girl's next heart event.
You can view your relationship progression for each girl in your phone.
Current heart events don't require relationship points, but will in later builds.
New Feature: Hangout (functionality).
You'll have the option to hangout with a Quickie girl at a location you choose. These hangouts provide a unique experience with the Quickie girl and provide potential opportunities for Quickie girls to meet and interact with each other.
New backgrounds added for Ueno Park and Ramen-san.
Hangout content will be added in future builds.
New Feature: Gifts.
You have the option to give gifts to the Quickie girls.
Quickie girls can either love, like or hate a gift you give.
New gift items will be added in future builds.
When enough gift items have been added, giving a Quickie girl all the gifts they love will unlock a new Quickie Love Hotel room.
New Feature: Log.
You can now view what was said previously said in a cutscene.
Map now shows where the girls are. If you haven't seen them yet, they'll be shown as a question mark.
Map now shows if the selected location has a shop.
Removed Personality stats.
Interaction UI now expands to show options: Talk, Hangout and Gift.
Conversation UI during 3D cutscenes has been updated.
Conversation text is displayed instantly. Text Speed setting is removed as it's no longer needed.
Settings menu has now been removed from the phone and can now be accessed from the Settings button on the top right of the screen.
Map button has been moved to the bottom left of the screen (next to the Inventory button).
Updated the Relationships tab in the phone to show Relationship progress.
Added Gallery scenes: Satomi Heart 3 scenes, Satomi Emperor Invite and Satomi Maid & Master Invite.
Gallery is now sorted by the order in which you unlock the gallery scenes.
Gallery now animates in.
Added Cheat Cutscenes: Satomi Heart 3, Satomi Emperor Invite and Satomi Maid & Master Invite (only available in the cheat build).
Added "Unlock Rooms", "Open Love Hotel" and "Get All Items" cheats (only available in the cheat build).
Camera in Shinjuku is now zoomed in slightly. Message board has been moved slightly so it's in view.
Added a popup at the start of the game to explain how the game saves.
Added a popup to notify the player when you can invite a Quickie girl to spend time with you at the Quickie Love Hotel.
Added a popup to notify the player when they've completed the core story content in the build.
BUG FIXES
Fixed the blur on background characters in Ueno Park.
Fixed Quickie Love Hotel not charging you the cost of the room and floor purchases.
Fixed Credits for 16:10 resolutions.

Date: 24.06.2019
Language: English
Version: 0.11c
Size: 955 mb
Censored: No
Tags: Unity-3D, Simulator, Animation, Erotic Adventure, Male Protagonist, Sexy Girls, Big Tits, Big Ass, Erotic Content, Seduction
Download links:
Dear visitor, You went to the site as an unregistered user. We recommend You register!
Other news: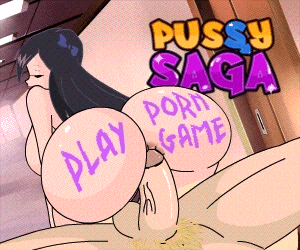 | | |
| --- | --- |
| | Information |

Members of Guests cannot leave comments.