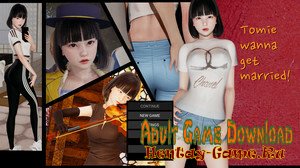 Info: Tomie is a college student who took a leave of absence from college.
She was no longer interested in studying or working diligently,
and she wants to meet and marry a rich man who will fill her vanity.
At the recommendation of her friend,
she joined a matchmaking company mainly used by rich men,
and she met and dated several rich men.
Whether she will succeed in meeting and marrying a really good rich man, or any other ending, is all up to you.

Version 0.650:
(Important) Change quick save point, add save item on block screen
- From now on, the quick save point is the point at which Tomie wakes up after falling asleep. (In other words, when loaded, it starts at block 0 of Dice screen)
- You can save and load from the dice screen through a SAVE button
However, 30 willpower is consumed to save, and can only be used in Tome Town. (Not available in Slum, etc.)
(Added & Improved) Roaming events reorganized (Thank you Zmr)
However, not all of them have been completed yet, so this update includes only the available parts.
There will no longer be roaming events that have no meaning.
Normal Roaming Event - 30 types
Good Roaming Event - 1 types
Bad Roaming Event - 2 types
The roaming event pool is reset every 3 days, and the same event does not occur within 3 days.
Some events have a higher priority than others.
(improved) Skill system reorganization
You can now acquire skills through in-game events. The lower the level, the higher the acquisition probability.
Not all roaming events have been updated in a balanced way, so it is still possible to acquire the old BP method.
Screen directing effect when skill acquisition has been added.
A UI has been added that allows you to check your skills while the dialogue is in progress.
(Add) debuff status - STRESS, AROUSAL, TRAUMA, DEPRESSION have been added.
(Improved) Added content option for partners to always select H scenes
(Added) 6 endings added
Five of the added endings are for the day 60 pill.
(Improved) Reorganization of dialogue related to common sex module
Changed the method of handling conversational text in video-based sex scenes.
Tomie's attitude to sex (Passive / Active)
If Tomie's Corruption is 70 or higher and Arousal is 1 or higher, an active dialogue is used.
The opportunity to acquire sex skills through sex is only given when active.
However, some special scenes still use the old dialogue.
For Customizing sex conversations
Game folder\tomieWGM_Data\StreamingAssets\text
You can modify the text file inside and customize it to display the desired dialog.
* It is based on the dialogue of Skyrim's modder, Gooser's Apropos2.
(Added) Adult shop
It can be found during slum roaming, and then accessible from the Slum area.
Ovulation induce pill, Estrus pill, Dildo, etc. can be purchased.
(Added) Achievement UI
You can check the achievements achieved through the achievement button on the title screen.
Clicking on an unachieved achievement will take you to the TIPS&HINTS for that achievement.
(Added) new harassing event type - Stalking
(Added) new subway events - (when heading to Malnor)
(Added) One type of event when relaxing in the park
(Added) One daily routine event in Samdai
(Added) Ovulation inducer related event
When Tomie is not pregnant during ovulation, an event occurs with a 25% chance in a common sex scene.
(Added) Added screen effect for immediate post-sex pregnancy confirmation
If Tomie is pregnant due to the cum-inside sex scene, the screen effect of pink flash appears on the screen.
(Added) Secret diary
a diary to count all of Tomie's sex related experiences and the number of specific events
However, it may not be perfect yet. (Some counts are missing, etc.)
(Added) Gallery (Common H-Scene replay)
A gallery for replaying common sex scenes based on tags has been added.
The gallery is unlocked after seeing at least one ending.
Special sex scenes will be added after considering the unlock conditions.
(Added?) Remake or add some of the CGs used in the common sex module
(improved) Reorganization of existing events
Cafe - Increased base probability of special events occurring
Studio - Studio registration method change (unlocked by Roaming event), the first shoot is taken on the day of registration, and the Inswitter is also registered at the same time
Changed to increase up to 5,000 Inswitter followers for each shoot
Increased other miscellaneous linked values
Toru, Nerd, Samdai - Half or quarter the number of repetitions required for the event
(improved) End Game adjustment
As of the 30th, you can choose the ending to return to university. (end of day30)
If you purchase a lottery ticket as a roaming event before day 20, there is an 8% chance of winning the ending. (However, there is currently no separate CG scene)
At the end of the 60th day, you will get a 60-day pill.
The existing settings related to day100 are moved to day60.
*However, the current version 0.650 is not a completed version, so it actually has a day limit of 100 days.
(Improved) Problems with character consistency in common events
Improvements have been made in the direction of maintaining the consistency of the CG of the character approaching as much as possible.
Some scenes use monochrome characters, and some scenes have been changed to show only the hand or arm of the approaching character.
(Improved) icons to make it easier to distinguish between activated and deactivated characters in the contact block.
(Added) Mini-event when rejecting the blackmailer's request
-After two or more refusals
The blackmailer often threatens Tomie by posting a picture in front of Tomie's house.
(Added) Pregnancy Probability Settings (Content Options)
You can choose between 10%, 20%, and 30% probability of getting pregnant from vaginal sex during ovulation.
(Added) Block option (Content options)
Town block number can be set (you can choose from 3 or 4)
Harassed block's 'additional' appearance probability adjustable (Currently selectable between 0% and 5%)
(Added) An additional linking event that occurs when Tomie refuses to offer a man to sex
The man pulls Tomie's arm and once again invites sex)
(Added) missing items to TIPS&HINTS (new ending, etc.)
(Modified) Changed the method of using sleeping pills
Just before sleep, when the willpower is 50 or above, or the pain is above 66,
Tomie will wonder whether to take a sleeping pill.
(Improved) stat UI in the dialog
When the stat UI in the dialog UI is opened or closed, the buffed UI is also opened and closed.
(Arrow button at the top of the screen)
(Change) Courier visit event adjustment - He gives Tomie a courier with sleeping pills with a 50% chance.
(Changed) Add save & load button to block UI
(Changed) improved chocolate effect
(Changed) Improved shower effect
(Changed) Naturo-lifted restrictions on weekend contact only
(Changed) Additional easing of Samdai event progress conditions
(Fixed) random list related error - related to missing last event
(Fixed) Roaming Event- an error related to helping a girl encountered on the street (fixed when the route after obedience is closed)
(Fixed) Corrected to apply Foreplay scenes that were not applied due to errors.
Foreplay_Spanking2 (Virtually new!.. sorry)
(Fixed) Good roaming event connection was set to Normal roaming event (sorry)
(Fixed) public toilet freezing & 30day freezing
(Fixed) errors related to menstrual cycle
(Fixed) Attractiveness did not increase when obtaining Unnatural charm in some events
(Changed) Increased skincare shop related effects
(Changed) The willpower recovery effect of sleeping pills has been greatly increased.
(Improved) Block generation algorithm optimization
The part that previously took several seconds has been improved to less than 1 second.(However, the skidrow in the slum area uses the old algorithm for stability)
(Changed) Inswitter's follower increase ratio was slightly increased.
(Changed) Changes related to pregnancy
The effect of pregnancy could be immediately confirmed. (Pink flash screen effect)
If Tomie become pregnant due to the pink flash effect, the pregnancy will be canceled if Tomie take an day-after pill.
(Changed) In the common sex scene, toilet was excluded from indoor tag
For more accurate positioning
(Changed) Buff UI is displayed in places other than the dice screen
(Fixed) miscellaneous bugs
(Fixed) Temporarily removed 1 existing sex scene from the list
(Changed) Selection system probability adjustment
Some odd odds have been adjusted. (Not too high or too low.)
However, in some scenes related to the story, there are cases where it must occur or not necessarily occur.
(Fixed) a bug that caused freezing in sex with hymen
(Fixed) the sungold bug where flirt did not initialize
(Fixed) bug related to progress cap in nerds event
(Tried to fix) a bug related to the infinitely rotating hourglass that appeared to players in some environments.
However, I could not confirm it because it is not the environment.
If still not, run the game with the Locale Emulator

Date: 27.01.2021
Language: English
Version: 0.650
Censored: No
Size: 1114 mb
Tags: Unity-3D, Simulator, Animation, Erotic Adventure, Female Protagonist, Big Tits, Beautiful Ass, All Sex, Blowjob, Doggystyle, Hardcore Sex, Forced, Humiliation, Groping, Old Man, Voyeur, Corruption, Prostitution

screenshot:
Download links:
Key tags:
Unity-3D
,
Simulator
,
Animation
,
Erotic Adventure
,
Female Protagonist
,
Big Tits
,
Beautiful Ass
,
All Sex
,
Blowjob
,
Doggystyle
,
Hardcore Sex
,
Forced
,
Hum
Dear visitor, You went to the site as an unregistered user. We recommend You register!
Other news: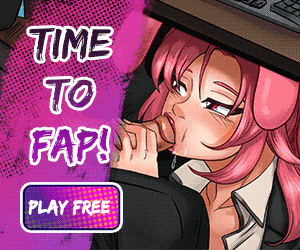 | | |
| --- | --- |
| | Information |

Members of Guests cannot leave comments.