Info: Solas City Heroes is a Sexy superhero themed Beat em up, with optional adult content!
Fight your way through dark alleys, night clubs and secret laboratories, in your quest to become a hero!
The game allows you to create your own superheroes, customize their appearance and wardrobe,
and set up your preferences for any and all adult content.​

v0.4f
Fixed an issue with the boots of one enemy not being the correct color
Fixed an issue that caused the ring gag and ball gag options to be swapped
Removed the nudity toggle in the settings, as it wasn't really being used
Fixed an issue with some mystical floating elements
Fixed an issue with a pink box in stage 8.
Fixed some boxes being too close to the border and dropping unpickable items
Slightly improved weapons damage
Weapons no longer knockdown enemies on hit
Fixed an issue that allowed weapons to be kept while in a sex interaction
Fixed an issue with the preferred sex position displayer
Fixed an issue with food not triggering the heal properly
Fixed an issue with the Clear mind talent image not resetting when resetting talents (just a visual bug)
Added new visual effects for all specials!
Added a new restraint: Dildo gags!
Added a new restraint: Armbinders!
Improved the sex position "Legscissors Handjob" by replacing the old animations with a full new set, and even added FF and MM variations!
Improved the sex position "Hugfuck" by replacing the old animations with a full new set.
Swapped the order of the first color texture from the gloves. If you were using the first or second texture for most gloves you will have to change them! Now the default gloves look white, instead of black.
Fixed an issue with some laying missionary animations swatching to the incorrect positions when started by a passive character.
Fixed an issue that prevented some boss data from being dropped if you owned some particular enemy data before fighting.
Improved the Visual effect for picking up health
Visual effects will now be properly destroyed after use.
Fixed an issue that caused enemies to rotate in the Simulation if the display was rotating before.
Titjob animations started by a male or futa character will now properly display the base animation instead of being swapped for ground titfuck. (kneeling titjob male variant is ground titfuck)
Improved the Sex animation preview in the Prefered sex positions selector, now it takes into account your gender and role for the previes!
Fixed an issue that caused the Remove boots for footjobs feature to clash with the completely naked mode.
Fixed a typo in the dialogue after completing the UFC for the first time.
Fixed an issue with Boss names not being displayed correctly in the Simulator.
Added 11 new sex positions.
Added a completely new original sex position: Standing Doggystyle 3!
Added three new enemies: one fighter and two villains!.
Added a new stage: Japantown streets!.
Added one new boss: The copycat! If this boss is the same gender as you it will copy your appearance once it is threatened!
Jackets or other clothing in that slot that can be moved out of the way without being removed will now be moved out of the way.
Added 3 new texture variations to female boots
Fixed a clipping issue with some restraints and huge arms sizes.
Added a new Captured stage: the jail!
Added a new Captured stage: the back dojo!
Whenever you get captured, you will be taken to the appropriate capture stage based on the area you are in. Each of the captured stages has their own spawn list for both minions and bosses.
The shop's fan audio now is properly categorized under SFX for volume settings
Fixed a scaling issue with the chained leg restraints.
Added a new Feature: change the music in the simulator!
If you were to attempt to enter a masturbation frenzy while bound, you will instead attempt a free escape from the restraints! Originally I was going to add a "frustration" debuff, but we already have a lot of buffs and debuffs in the game!
Added a new player requested feature: Mute player moans! When enabled it does exactly what the name says it does!
Fixed an issue that caused the futa duck to sometimes not be a dick and be a strap-on while on some passive animations
Fixed an issue that caused the masturbation animation to be stopped if you are hit in the air when it triggers.
Hand restraints and Leg restraints now require that you have a wrist cuffs or leg cuffs (respectively) previously on you. If you don't have wrist cuffs or leg cuffs enabled you will get hand and leg restraints put on you without the need of wrist cuffs or leg cuffs.
Added a new special: Berserking! When activated, this special grants you a big boost to the damage of your attacks and lifesteal, but reduces your defense to 0!
Fixed an issue with the spawner ability of Dread in the Simulator
Increased the quality of most animations by removing a feature of unity that caused most of them to have some random unscripted movements (like feet floating)
Improved camera movement towards the start of the stages.
Added a new talent "Fighting experience" to the General talent tree.
Some elements related to NSFW settings will be hidden while in SFW mode.
Added a new Feature: Sex Simulator (Also known as:Gallery).In this mode you can use the Simulation room to have sex with any enemy you can simulate!
Fixed an issue with the undressing system in the Capture scene.
Updated the boots of one of the female wrestlers to wrestling boots!
Fixed an issue with the shadow lighting settings in the captured stages
Added a new player-requested feature: Photo mode! In this mode you can move the camera freely and take pictures of all your superhero action!
Key for taking screenshots changed from [home] to [p]
Reworked the base of the AI and fixed the bug of the enemies not finding the player.
Optimized the Enemy AI base script, making it faster to make decisions and consume less resources (it's a small improvement, but hey everything counts!)
Added missing spanking sounds
While cumming the character that is not cumming will now animate their face
Slightly retouched some facial animations
Fixed an issue with some of the male facial animations (eyes going too deep when closed)
Lustful cannot trigger within 5 seconds of a character cumming.
Added a failsafe to prevent escape from triggering while the player is cumming.
Fixed an issue that caused the "times being fully restrained" to not count before, starting on this update it will count every time you have hands and legs restraints put at the same time.
Fixed an issue that made that when you get captured you didn't count as defeated for the statistics. It does now.
Fixed an issue that caused the auto-exposure filter to go too dark in some areas.
Camera no longer resets when characters cum (but does reset whenever someone uses the counter ability).
Fixed an issue that caused the enemies mouth to be closed during cum animations while giving orals.
Reduced the performance cost of the shadows in all quality levels except ultra.

Date: 14.05.2022
Language: English
Version: 0.4f
Censored: No
Size: 1900 mb
Tags: Unity-3D, Simulator, Animation, Battle, Erotic Adventure, Male Protagonist, Female Protagonist, Big Tits, Beautiful Ass, Hardcore Sex, Seduction, Voyeur, Superheroines

screenshot:
Download links:
Key tags:
Unity-3D
,
Simulator
,
Animation
,
Battle
,
Erotic Adventure
,
Male Protagonist
,
Female Protagonist
,
Big Tits
,
Beautiful Ass
,
Hardcore Sex
,
Seduction
,
Voye
Dear visitor, You went to the site as an unregistered user. We recommend You register!
Other news: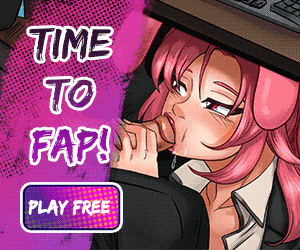 | | |
| --- | --- |
| | Information |

Members of Guests cannot leave comments.